Servicio de diagnóstico dental
Dental diagnostic service
Brindamos al paciente un diagnóstico de su radiografía panorámica, colaborando con el odontólogo para que pueda realizar un plan de tratamiento presuntivo ahorrando tiempo y dinero antes de la consulta clínica.
We provide the patient with a diagnosis of his panoramic X-ray, collaborating with the dentist so that he can make a presumptive treatment plan, saving time and money before the clinical consultation.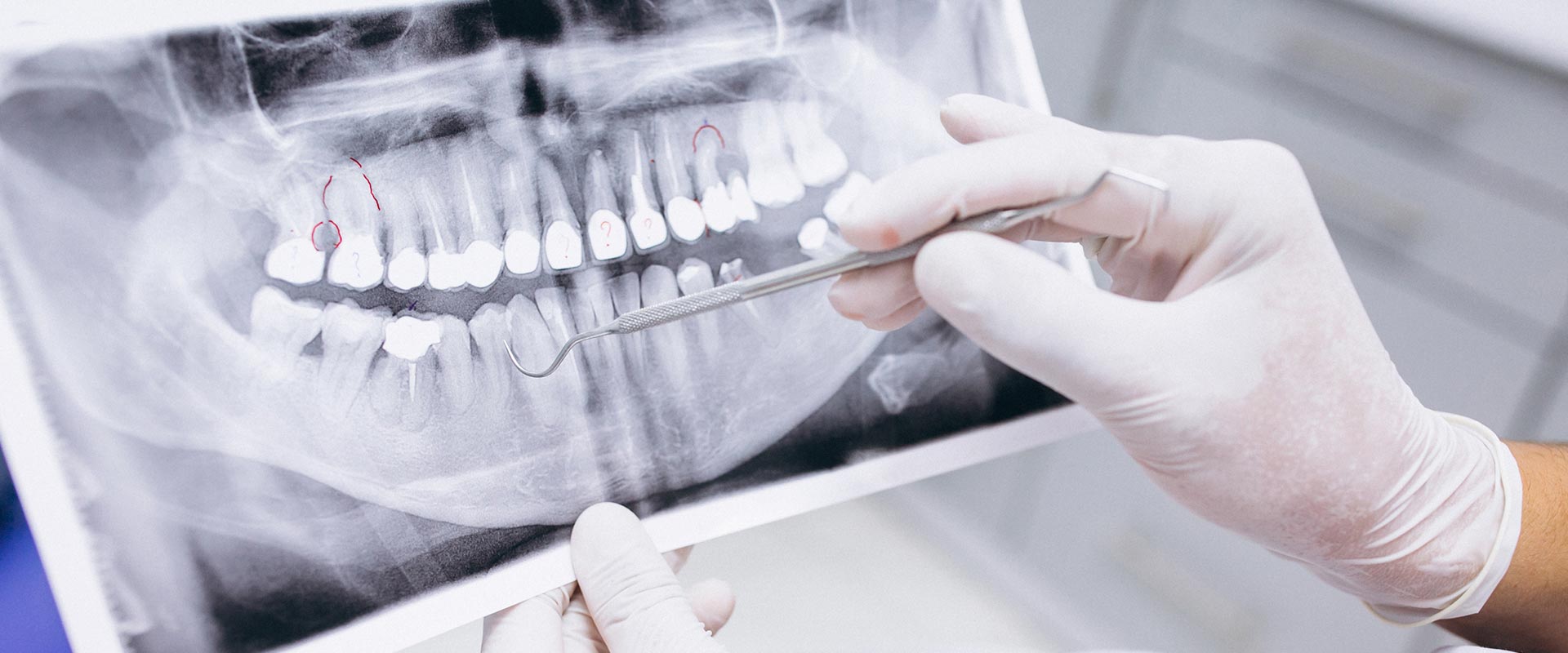 ¿Qué es la radiografía panorámica?
What is panoramic radiography?
Es el único estudio de imágenes que los odontólogos deben pedir de rutina todos los años como medida de prevención. Es un estudio con mínima dosis de radiación y gran campo de observación.
El Dr. Mariano Grippo (M.P. n° 0593), especialista en diagnóstico por imágenes bucomaxilofaciales, sugiere que lo más adecuado antes de visitar a tu odontólogo es someterse a la realización de una radiografía panorámica previa.
En comparación con una consulta clínica de rutina, esta práctica permite observar un 30% (treinta por ciento) más de patologías.
Además, en pacientes sin evidencia radiográfica ni sintomatologías, se logra prolongar la visita a los consultorios evitando INFECCIONES CRUZADAS.
It is the only imaging study that dentists should routinely order every year as a preventive measure. It is a study with a minimum radiation dose and a large field of observation.
Dr. Mariano Grippo (MP n ° 0593), specialist in buccomaxillofacial imaging, suggests that the most appropriate thing to do before visiting your dentist is to undergo a previous panoramic X-ray.
Compared to a routine clinical consultation, this practice allows 30% (thirty percent) more pathologies to be observed.
In addition, in patients without radiographic evidence or symptoms, it is possible to prolong the visit to the doctor's offices, avoiding CROSS INFECTIONS.
Indicaciones de la RX panorámica
Panoramic X-ray indications